Taking a Dutch course Rotterdam from Masterclass Dutch is the ideal solution for improving your Dutch.
DIVERSE EVENING COURSES FROM 15 JANUARY

Since 2007, Masterclass Academy of Languages B.V. has grown into the largest and most established Cambridge examination Centre in South Holland.
New to Masterclass Dutch?
10% discount on all beginners courses!
Diverse Evening Courses
From 15 JANUARY!
Dutch Courses in Rotterdam by Masterclass Dutch
Dutch Course Rotterdam
Taking a Dutch course Rotterdam from Masterclass Dutch is the ideal solution for improving your Dutch. We offer group and individual Dutch courses here in Rotterdam at every level. This way you will be able to speak, read and write Dutch at your desired level fast.
Courses Masterclass Dutch
The teachers and students at Masterclass Dutch work hard and take their courses seriously, but you will also have a lot of fun during the lessons. After all, you learn and remember more in an enjoyable and relaxed setting. You will also work in small groups so you will be able to speak as much Dutch as possible. Our goal is that you will improve your Dutch quickly and efficiently.
Why take a Dutch course with us?
For more information on our Dutch courses, please contact us.
Mastering the native language is a huge benefit in any country. It helps you to achieve both personal and professional goals if you are able to make yourself understandable and to understand spoken and written language. With Masterclass Dutch, you can reach the level you're aiming for fast and at a small investment.
Reviews Masterclass Dutch
The class was very enjoyable and interactive. Although we followed the provided text closely, the instructor made sure to explain things quite clearly that weren't in the book and also give a lot of real world and life references. In addition to remaining extremely patient and understanding with each student, there were a few hidden tips and memorable tricks to learning that he left with us.Highly recommended and I will be back to further my Dutch language studies.

Ricardo Hamilton
12:21 09 Aug 23
The best place for learn Dutch language professional staff and professional teacher

Omar Ismael
12:55 19 Apr 23
I give the course and Masterclass Dutch five stars. The course was conducted in a relaxed atmosphere. The teacher was always patient and prepared for the classes. He approached each lesson professionally and motivated people to participate. We used a book with a very clear structure. Communication with Masterclass was always very smooth and friendly and they answer very quickly. I will recommend Masterclass to my friends and colleagues.

Arthur Hakimi
12:58 26 Oct 22
I highly recommend Masterclass Dutch for learning Dutch at all levels!

I had a great experience with Masterclass Dutch. The teacher was very calm and friendly and was able to motivate me to speak a lot during class. I am normally very shy and don't dare speak in front of a group but he made us all feel very confident . I now dare have short conversations with colleagues and in shops. My understanding of the grammar also improved a lot! We used a book with a clear structure and it was easy to follow. I totally recommend them!

Natalia Hakimi
09:55 26 Oct 22
The course was great and I learned a lot and enjoyed it. Edith is a great teacher, you can see that she has a lot of experience and she always managed to get all the students engaged and participating which made it very dynamic despite being an online course.

Laura Pinto
12:21 23 Jun 21
I give the course and Truusje five stars. The course was conducted in a relaxed atmosphere. Truusje was always patient and prepared for classes, she approached each lesson professionally. Communication with the Masterclass was always at the highest level. I will recommend Masterclass to my friends and colleagues.

Bernadeta Stępień
12:11 21 May 21
Goed opleidingsinstituut, met bekwame docenten.

Alex Swarte
12:06 20 Sep 20
I was skeptical about an online language course, but my B1 course with Lili was outstanding. It was a small group, so there was lots of attention given to each student. All of the students in my class were very motivated, and it was a great atmosphere to improve my Dutch. Definitely five stars!

Deborah Bernstein
15:33 05 Aug 20
Masterclass dutch have helped me grow within the dutch language. I am a student following a dutch study and my level of Dutch is not bad but I wanted to better myself in the language. After doing research in where I can take extra classes I've come across Masterclass Dutch online. I must say I do not regret joining the course because I've seen myself grown a step further. I highly recommend this course and this place if you ever need to master your Dutch.

The course and the teacher are good.I really enjoyed the course.The rating is 5 stars

Masterclass Dutch (A2 intensieve zomer cursus) is een fantastische cursus. De leraar was vriendelijk en kon concepten duidelijk uitleggen. Het was veel werk in korte tijd, maar ik heb veel meer zelfvertrouwen als ik nu Nederlands spreek. Ik zou deze cursus ten zeerste aanbevelen.

Katya Mauff
11:38 07 Aug 19
Edith Nijhof was my tutor and I can say that she was very knowledgeable, approachable and reliable during the entire course. I would recommend MasterClass to anyone who needs to learn Dutch. I look forward to continuing to the A2 level with them.

Erin Jordan
09:30 05 Jul 19
Would very much recommend. I wasn't sure if this was the thing for me but the teachers are very professional and made me feel comfortable.

Daniel Rowlands
19:42 27 Jun 19
I had a brilliant time learning here. The teachers have a lot of experience which shows in the classroom. A very welcoming place, couldn't recommend enough!

Mathew Roberts
18:29 27 Jun 19
Great support and materials, couldn't see myself learning with anyone else. Ever since going on this course I have gained a lot more confidence with my language skills and have overcome great anxiety that gave me difficulty when trying to progress, highly recommended

Spencer Mzimkhulu
17:25 27 Jun 19
I'm rating Masterclass Acadamey Of Languages 5 star. I took a 10 weeks dutch course (A2) and I could say that it's really worth it. I was able to communicate and understand in my everyday life here in the Netherlands. The good thing about this course is that the teachers are native speakers and they only use dutch in teaching the language. The lessons were so organised and to my advantage of learning the langauge easily. My favourite part of the course is interacting to one another. By means of interaction and verbal communication, we are able to learn and understand the language easily. The teacher make sure that we are comfortable and confident in terms of expressing ourselves on embracing the language. As an immigrant who moved to The Netherlands, Masterclass is very helpful and is a must. The fee is very cheap yet worth it. I will highly recommend to the people who seeks help for learning the language. Will do (A2+) to be more efficient and expand my knowledge about the language. Goodluck.

Jarious Respicio
18:08 18 Jan 19
Friendly environment, easy to reach, amazing teacher

Arezoo Jahangiri
14:12 03 Aug 18
I would completely recommend the intense A2 Dutch language course at Masterclass Language with Lily Vinther. This course is designed to help you overcome the biggest obstacle to learning a new language: Speaking.In the course, we were introduced with small exercises that prepared us perfectly for going out in the street and actually speak to Dutch people in Dutch(!). Therefore would I recommend this course to everyone seeking to enhance their basic skills and become comfortable with the Dutch language.

Nadine Beuchold
08:33 27 Jul 18
Amazing services and price, always feel welcome. Rest depends from you 🙂

Silvija Almanaitytė
14:14 26 Jul 18
I just completed my third Dutch course at Masterclass and I got the B1++ level certification. I'm now ready for level B2 and Masterclass will be again the place where I will attend it! There is a good and friendly environment, the docents are passionate and very well prepared, the methodology is good to learn quickly and well if you combine lessons with the homework you are supposed to do. Even though my general rate of the courses and the school is 5 stars over 5, the only area of improvement in my opinion, is to dedicate more time to speaking. As a matter of fact before subscribing for next level B2 I feel the need to practice more my speaking skill in order to align it to the other skills (understanding, reading and writing).

Antonello Iona
09:11 29 Nov 17
I had a fantastic time brushing up on my previously shabby Dutch, aided by the never-ending patience and professionalism of all the staff. I found their approach to be well structured, whilst being flexible enough to accommodate for my own particular weak points. Thoroughly recommended for those wishing to improve their language skills, regardless of current level.

Chris Parry
17:40 22 Jul 17
Had a great experience learning Dutch with all the professional teachers at this school! Would definitely recommend!

Alice Maire
10:02 21 Jul 17
Great school, excellent teachers with a professional and individual approach. Perfect place to learn Dutch!

Jennifer Cox
07:12 21 Jul 17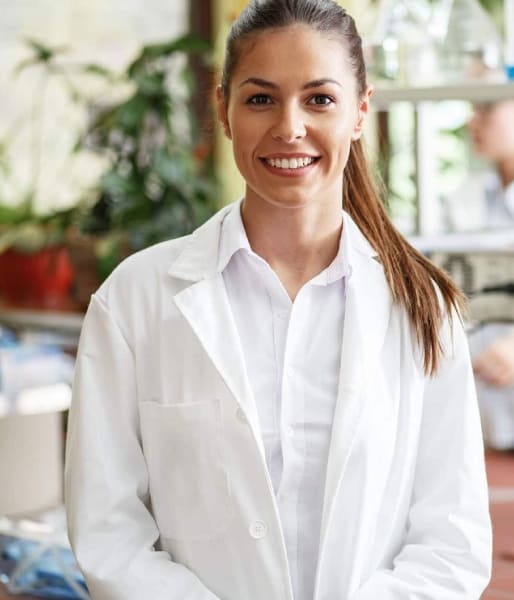 The best way to learn Dutch Rotterdam is to follow a Dutch course at your own level with Masterclass Dutch. Each of our Dutch lessons are available at our accessible location in Rotterdam's city centre and are clearly structured so you can learn Dutch in a way that focuses on the language skills that are necessary for you to make clear and effective progress in the Dutch language. Our Dutch lessons are designed to improve your vocabulary and grammar for speaking and writing. Each Dutch course takes you a step further in your language development so you can make quick progress.
Join one of our Dutch language programmes and follow lessons that will help you to learn Dutch and make your life and work in Rotterdam more enjoyable and more comfortable. Learn Dutch in Rotterdam the right way and join a Dutch course with Masterclass Dutch!